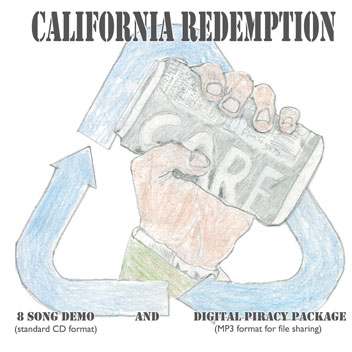 This demo is completely DIY, from the recording, mixing, liner notes, printing, copying, and to the very text your reading here...AND I THINK ITS PRETTY APPARENT!
I'm sorry to inform you, but we no longer have the web space to keep these old versions of our songs up...its time you call a buddy and have them burn you a copy of our new recordings of the same songs!!
5) Equals
6) Give Back
7) Vets Hall
+2 MORE SONGS!!! Read the lyrics!
2) America the Beautiful - (BOMBS AWAY!)
We recorded these songs over spring break. The quality is better than the demo, and the songs are better. Well...maybe not better, but they're different, and kind of weird.