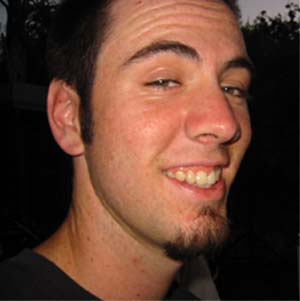 <![if !supportEmptyParas]> <![endif]>
Doug
Bio: Doug has been playing since he was sixteen, and rather poorly at that. Has played in the bands; M.I.C, Diversity, Chocolate Starfish, LA&D, and Iconoclast.
Other projects: PCH, Trashcans.
Influences: Bad Religion, Crass, NOFX, Rancid, Subhumans, Op Ivy, my genetic makeup, and JEBUS.
Equipment: 5piece Yamaha stage custom, Zildian Cymbals, Tama Iron cobra bass pedal, and Vic Firth sticks.
Personal Mantra: "Faith is the substitution of emotion for evidence"